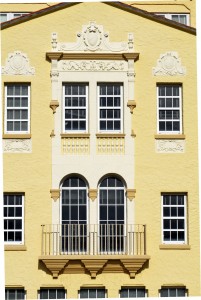 EBIA – Employee Benefits Institute of America, Inc.
Helping Employers and Advisors Know the law.
EBSA – Employee Benefits Security Administration
The Employee Benefits Security Administration protects the integrity of pensions, health plans and other employee benefits.
FELL – Florida Education Legislative Liaison
The mission of the Florida Education Legislative Liaison is to assist and support school boards and superintendents in shaping and improving in Florida by impacting legislation and providing proactive leadership and training through a network of service and information.
FSBIT – Florida School Board Insurance Trust
Florida School Board Insurance Trust provides insurance risk management services for their member district and work in partnership with them in achieving the highest level of financial loss prevention and claims service in the insurance industry.
PERI – Public Entity Risk Institute
The Public Entity Risk Institute (PERI) serves as a resource to enhance the practice of risk management throughout organization and communities.  Serving public entities, small businesses and nonprofit organizations. PERI provides revelant and high quality enterprise risk management information, training, data and data analysis.
PRIMA – Public Risk Management Association
PRIMA provides resources and training for public sector risk management.  The Association's mission is to promote effective risk management in the public interest as an essential component of public administration.
The Institute is focused on public school districts exclusively and intends to address the full range of risk management issues facing public education.   It will foster relationships among its members, their local and state risk sharing groups, the insurance industry and companies that supply school districts.
The Institute will strive to support a large community of school risk management professionals committed to the success of public education.
RIMS – Risk and Insurance Management Society
The Risk and Insurance Management Society, Inc. (RIMS) is a not-for-profit organization dedicated to advancing the practice of risk management, a professional discipline that protects physical, financial and human resources.
SHRM – Society of Human Resource Management
The Society for Human Resource Management (SHRM) is the world's largest professional association devoted to human resource management. Its mission is to serve the needs of HR professionals by providing the most current and comprehensive resources, and to advance the profession by promoting HR's essential, strategic role.